It's Grooming Time is a full service dog grooming, massage salon, and boutique located in Avenel, NJ. All breeds welcome.
Sorry NO CATS
Hours by appointment. Tues-Sat. Evening appointments available on Thursdays.
At It's Grooming Time we strive to make this your pet's BEST grooming experience ever! How do we do this? IGT is different from most grooming shops for many reasons. All equipment at IGT is state of the art, modern and up to date. From the Hydrosurge bathing system, which cleans your pet better then handwashing since it massages the shampoo right down to your pet's skin and massages them too! To hydraulic tables so larger, arthritic, and older dogs do not have to be lifted, but instead the table is lowered so they walk right onto the table then gently lifted.. NO CAGE DRYERS!! At It's Grooming Time we 100% hand dry each and every pet. (cage drying used for dryer frightened pets.) This makes for a much quicker and more pleasant groom. Pet's cage time is very limited, they are only caged when first dropped off, and when grooming is complete and they are waiting to be picked up. We use only ALL NATURAL Shampoos and Conditioners.Our stress free groomings make IGT a wonderful environment for all pets including older, special needs, first time grooming, nervous pets, pregnant etc. We are also veterinarian recommended! These are just a few things that make IGT different. Come in and see for yourself!
Owned and operated by groomer, Rachel De Luca
2006 Nash Academy of Animal Arts Graduate.
Instructed by Joey Villani (Judge on Animal Planet's "Groomer Has It")
Find us on Facebook and Instagram
@itsgroomingtime



We offer therapeutic
PET MASSAGES!
Check The "Services & Policies" Page for More Information!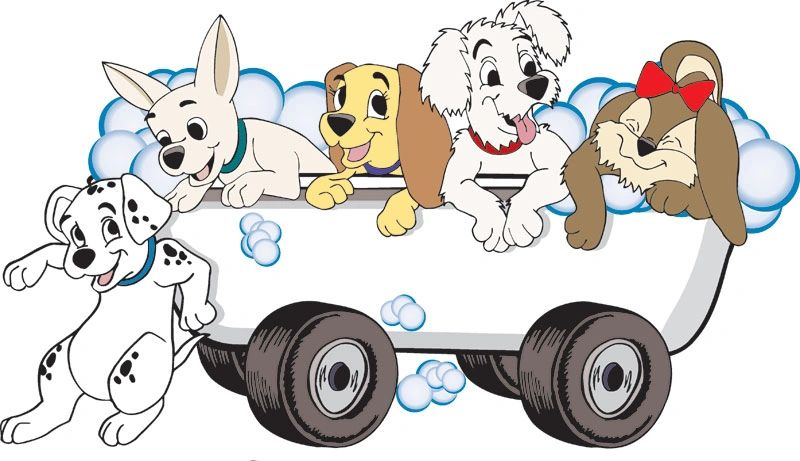 Nu-Vet Plus Significantly Reduce or Eliminate the Risk of Many Health Problems That Can Strike Your Pet Scratching Itching Hot spots Allergies Tear Staining Premature Aging Heart Disease Cataracts Arthritis Tumors Joint Degeneration Digestive Problems Urinary Problems Superior to Simple Vitamins and Herbal Remedies! NuVet Plus® is a unique synergistic blend of over 19 natural, human-grade ingredients. Contains high quality ingredients like pycnogenol (for proanthcyanadins), ester-C (for Vitamin C) and blue-green algae. NuVet Plus® is designed to provide precise amounts of naturally occurring vitamins, minerals, digestive enzymes, high-potency antioxidants, and micronutrients along with species specific herbs and phytonutrient support. Unlike any other pet vitamins or herbal remedies, these synergistic and powerful nutritional supplements can help boost your pet's immune system, combat the oxidative damage of free radicals and help your companions reach the peak of pet health. The herbs and other ingredients are selected to meet the specific pet health needs of your species (canine or feline). If pet health is important to you, then depend on NuVet Plus® , the most powerful antioxidant, broad-spectrum nutritional supplement available for your cat or dog today! Human-Grade and All Natural! 100% Money Back Guarantee To Order Visit www.nuvet.com/90468 Or Call 1-800-474-7044 with order code 90468